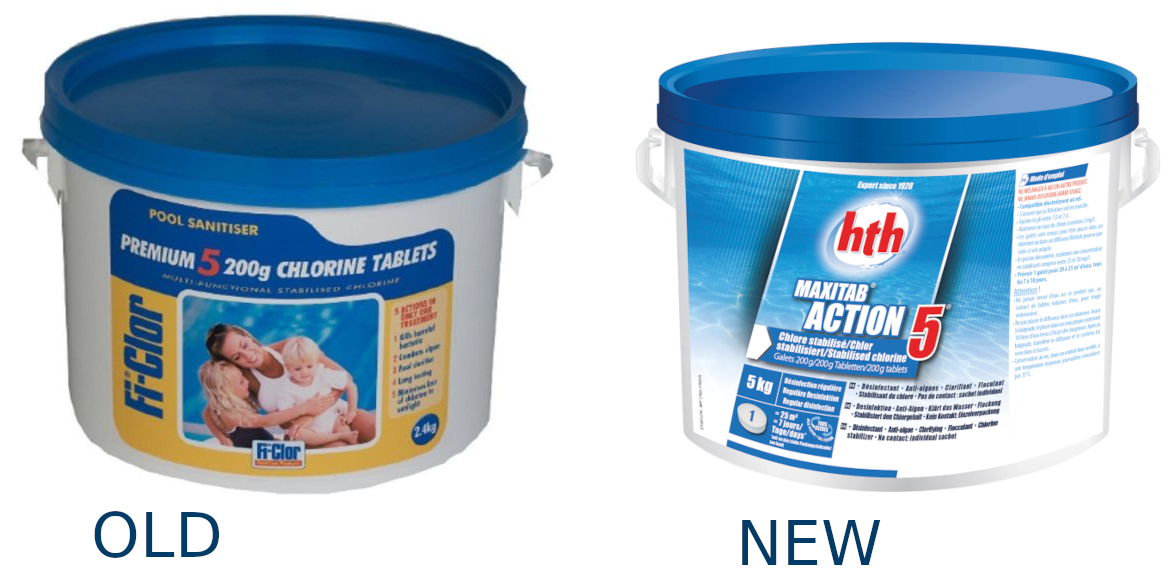 5kg Fi-Clor Premium 5 tablets (25 tablets). This product has changed its name to HTH Maxitab Action 5. Same product, different name.
Slow disolving Multi-functional sanitiser containing stablised chlorine, algicide and clarifier.
Active ingredient: Sodium Trichloroisocyanuric Acid
Dosage one tablet per 25 cubic metres (5,000 gallons) per week.
About 3 per week for an average pool.
RRP £105.00
When the change from FiClor to HTH has taken place the price of this product will increase to £69.00. Champion Multifunctional Tablets are very similar and 29% cheaper.