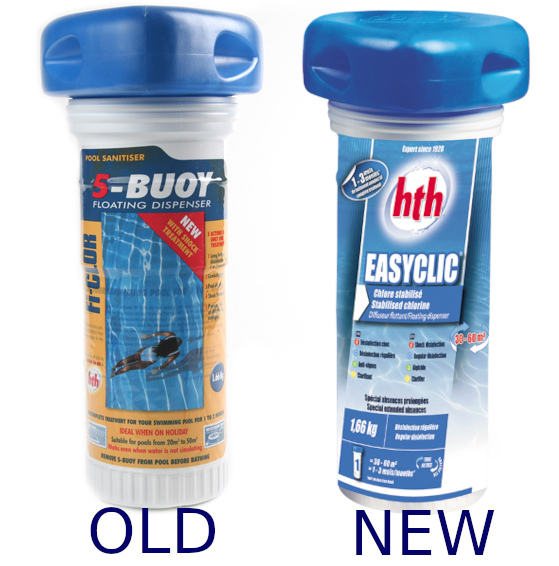 Fi-Clor 5 Buoy Floating Dispenser. This product will be renamed as HTH Easyclic. Same product, different name.
An easy to use floating dispenser designed to slowly release stabilised chlorine in to your pool for up to 2 months.
Just turn the lid to the appropriate setting for the volume of your pool and let it float on the water.
Will last for 2 months in a pool up to 18ft round, 1 month in a typical 12ft x 24ft hopper shaped pool.
Contains Trichloroisocyanuric acid (the same chemicals as in Chlorine Maxi Tabs) and Dichloroisocyanurate dihydrate (the same chemical as in Stabilised Chlorine Granules) also an Alum clarifier.
Works when the water is not circulating so can be used to keep a pool clean while on holiday.
Retail Price = £49.00