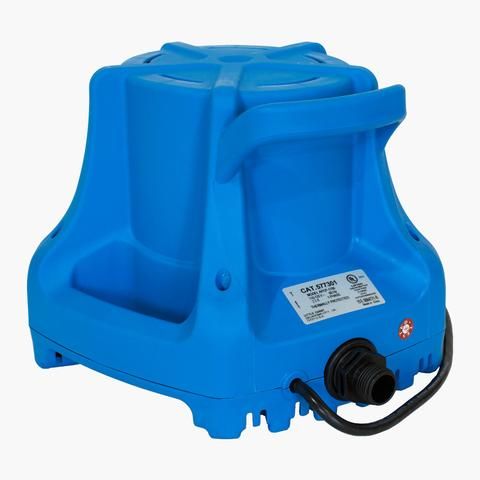 The Coverstar Automatic cover pump is regarded as one of the best and most reliable cover pumps in the market..
This 1/3 horse power pump is designed to remove standing water from pool covers like the Coverstar Automatic Safety Cover. The integrated float switch makes for reliable operation. The pump will activate when the water level around it reaches approximately 2 inches and will deactivate when the water level drops to around 1.5 inches.
This easy to use cover pump comes with a built in handle, a 10 metre fitted power cord  and a 1" - 3/4" threaded adaptor to allow a standard garden hose to be attached.
Coverstar Cover Pump in Action: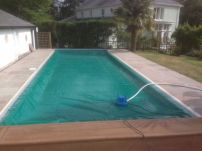 Delivery lead time on this product is normally around 2-3 working days from order
RRP= £372.00