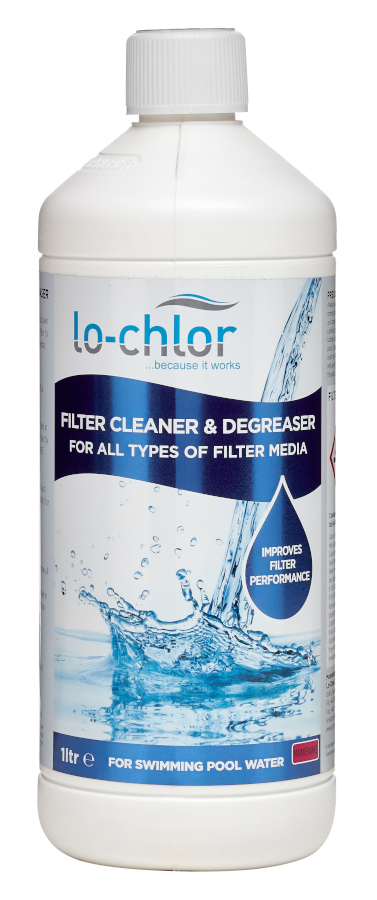 Lo Chlor Sand Filter Cleaner and Degreaser
Formulated to deep cleanse and degrease the sand in your sand filter.
Over sustained periods of use a lot of grime, scale, oils and organic deposits can build up in the sand of a sand filter. This product will break those deposits up and re-new the freshness of your sand.
You simply put 1 litre of filter cleaner in to your filter, leave it for 24 hours and then backwash it out.
It is recommended that sand filters be cleaned once a year.