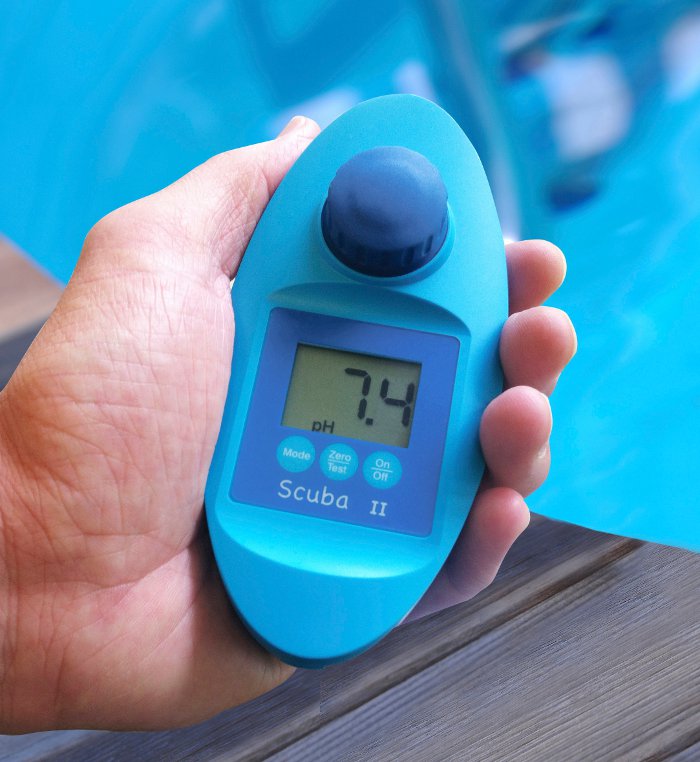 The Scuba II electronic pool water testing kit.
Simple to use. Accurate readings assured.
Tests for Chlorine Level, pH Level and Total Alkalinity.
Dip the whole unit in the water to fill the in-built test tube.
Place the cap on and press the Zero button. A laser style light "reads" the water get a zero point.
Select which parameter to test for with the Mode button. Chlorine level, pH or Alkalinity.
Drop the test tablet in the water and crush it until it dissolves and the sample water changes colour.
Press the Test button and wait a few seconds. The lazer style light "reads" the colour change.
The digital screen displays your accurate reading
Comes in a sturdy carrying case and complete with test tablets and a tablet crusher.
The most important thing a pool owner needs to know is the chemical levels in his pool water. What ever you use to test the water needs to be accurate. No guess work required. No colours to compare.