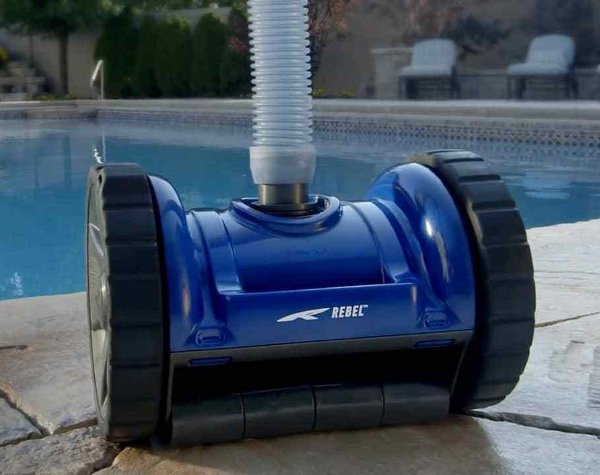 The new Blue Rebel suction pool cleaner from Pentair.
The Blue Rebel features some of the most advanced technology in a suction cleaner.
The compact two wheel configuration is designed to manoeuvre around every part of your pool including the walls.
Low flow requirements means that it is suitable for all inground and above ground pools
Climbs 90 degree floor-to-wall corners and cleans up to the tile line. Comes with 10m hose.
The superior design of the turbines helps it capture sand and debris with ease avoiding clogging issues found in other suction cleaners.
This cleaner is not recommended for tiled or Fibreglass pools.
2 year warranty.
RRP = £605.00 
Promotional Videoclick to expand +Blue Rebel Automatic Pool Cleaner Promotional VideoYour browser does not support the video tag.Downloadsclick to expand +Download Manufacturers BrochureDownload Instruction Manual