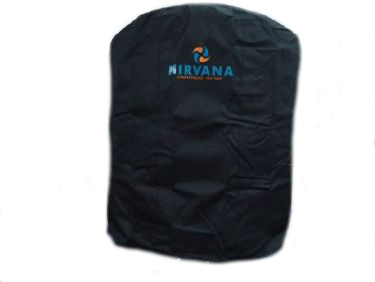 The Poolstore UK Deluxe winter cover is specially designed for use on our range of Nirvana air source heat pumps.
When covering your air source heat pump over the periods that it's not being used it is important to protect it from the weather elements and any creepy crawleys that may choose to use it as their home.
It is very important that any moisture that builds up under the cover can escape easily otherwise corrosion and damage to the heat pumps components may occur. The special design of our Nirvana Deluxe winter cover allows any moisture to escape which will prevent this type of damage from happening and therefore extending the lifespan of your valuable heat pump.
RRP: £109.00