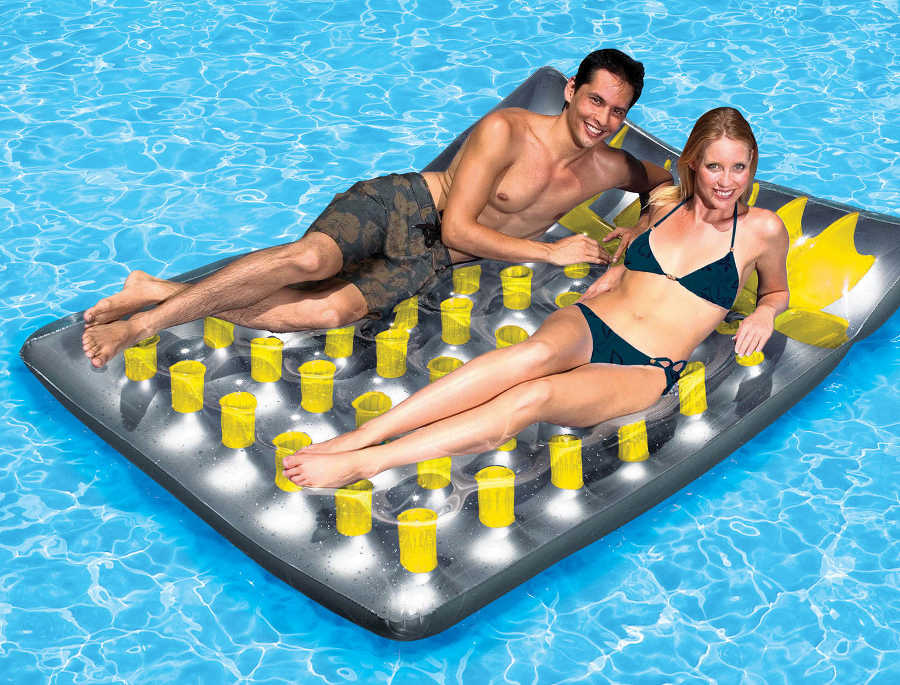 The Classic rectangluar pool lounger but double sized!
Plenty of room for two people on this inflatable lounger.
6ft 6 inches long x 4ft 8 inches wide (198 x 142 cms).
French Style construction with 36 tufted pockets
Full width raised pillow
Reflective silver bottom and clear top
Colour themed in pockets and pillow
Click any image to see a larger version.