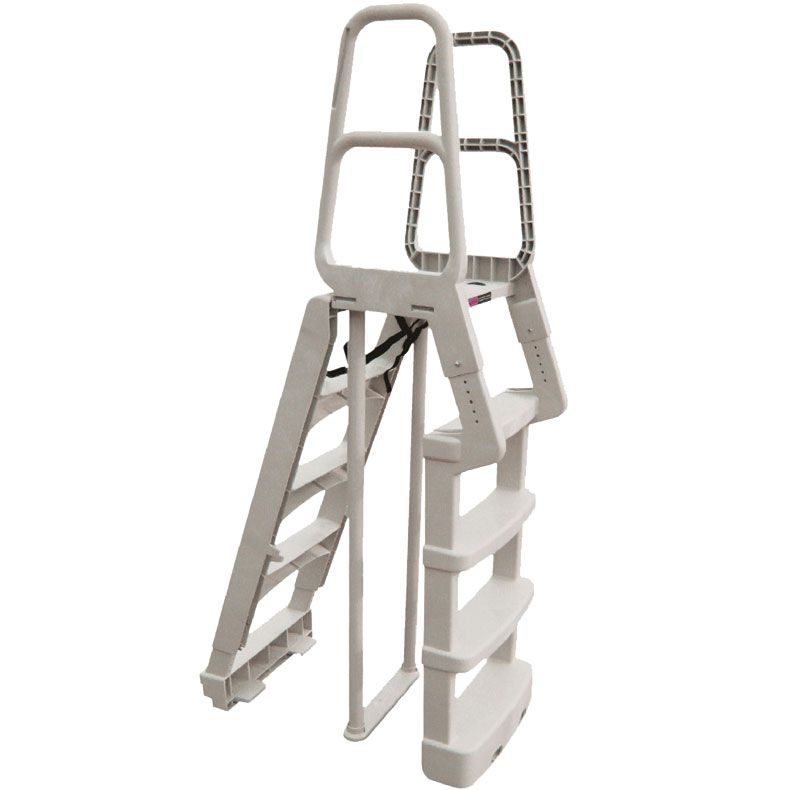 Our high quality and durable resin Comfort Incline Above ground pool ladder is height adjustable and designed to be used with pools that have a wall height of 48"- 54".
 This Above ground pool ladder has wide steps and handrails to make climbing in and out of your Above ground swimming pool much safer and easier.
This ladder is also regarded as simple to assemble and its durable composite construction ensures that it is both high-strength and corrosion resistant to last for many years.
Delivery lead time on this product is normally 2 to 3 working days from order.
RRP: £366.00