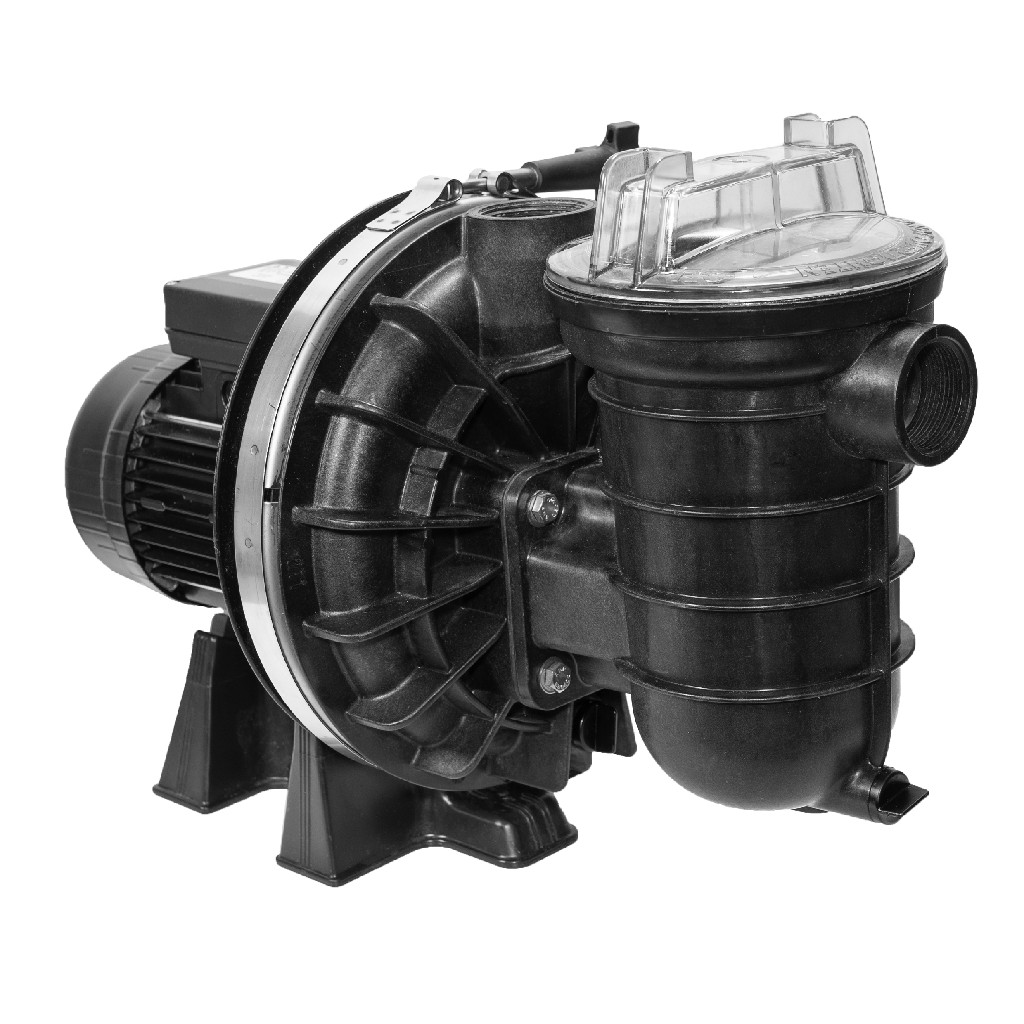 The top-of-the-range Starite 5P2R Swimming Pool Pump
Made in the Europe by Pentair.
Also known as the 5P2R or Dura-Glas.
Available in 0.5, 0.75, 1.0 and 1.5 Horse Power. The pumps we list are all single phase. For a price and availability on Three phase versions please call our sales team on 0800 690 6288
1.5 inch female threaded inlet and outlet. 
For an overview of swimming pool pumps and how to choose the right size see the advice on the Pumps Main Menu Page
| Size | Model No. | Max. Pool Size | Capacity at 12m head | Retail Price | PoolStore Price |
| --- | --- | --- | --- | --- | --- |
| 0.5 HP | 5P2R-C | 12 x 24 | 6m3 per hour | £856.00 | £405.00 |
| 0.75 HP | 5P2R-D | 16 x 32 | 10m3 per hour | £894.00 | £415.00 |
| 1.0 HP | 5P2R-E | 18 x 36 | 13m3 per hour | £958.00 | £435.00 |
| 1.5 HP | 5P2R-F | 20 x 40 | 16m3 per hour | £1,065.00 | £465.00 |
Delivery: Free, usually 1 - 2  working days
Useful dimensions - From floor to centre of inlet = 265mm
From face of inlet to centre of outlet = 230mm
From floor to face of outlet = 336mm