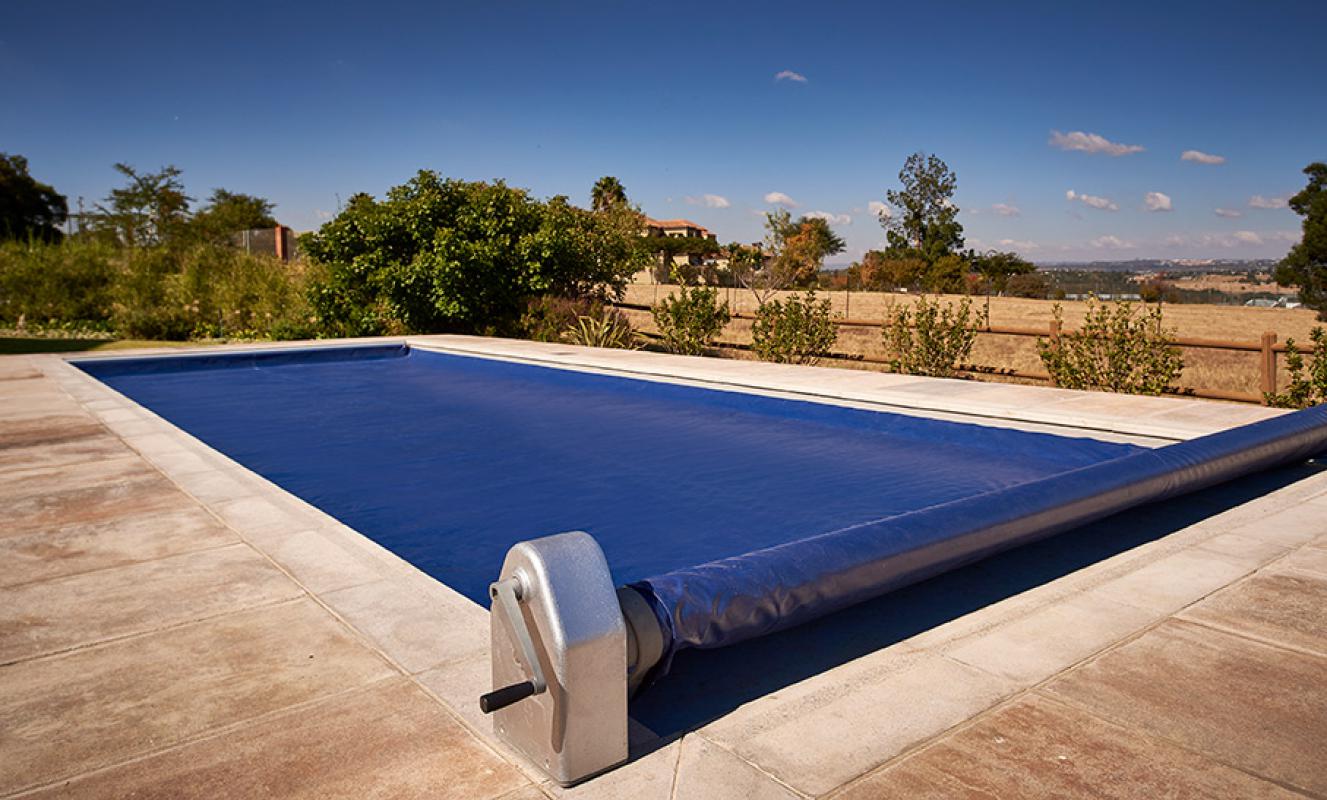 The PoolLock Manual safety cover is cost efficient and easy to operate. The specially designed 'Easy-Glide' system makes it quick and easy for one person to operate. The cover is simply opened by turning a crank handle at the roller end and closed by pulling a rope from the leading edge end.
This cover serves as a Summer, winter and safety cover. When closed during the summer it will help retain heat in the pool water, keep evaporation levels down and prevent the sun from buring off your pool chemicals. In the winter it will keep out debris and sunlight and all year round it will the offer safety benefits, should a person or animal stray onto it.
These covers system can be made up to a maximum size of 10m x 5m and are ideal for fitting to existing and new pool builds. Available only in top mount versions with two track options, either Top track or Flat track. Both are made from extruded and anodised aluminium. The flat track is built into the pool patio and is therefore completely flush with the pool surround, whilst the top track is fixed on top of the pool patio.
| Pool Size | Guide Price for Deck Mounted Roller With Flush or Top Tracks |
| --- | --- |
| 10ft x 20ft | £2,960.00 |
| 12ft x 24ft | £3,580.00 |
| 15ft x 30ft | £4,370.00 |
| 16ft x 32ft | £4,750.00 |
Delivery is extra.Typically about £350 but it depends on your location.
Installation is extra.If you want our experienced engineers to install your cover then please contact us for more details and prices.
Prices shown include VAT, delivery lead time on these products is usually 3-4 weeks from order
Email us for an individual quote for your pool.sales@poolstore.co.uk