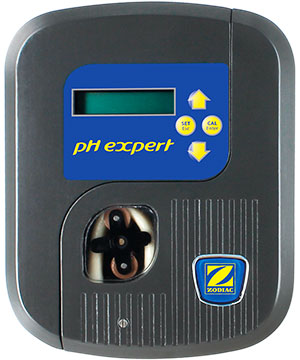 The Zodiac pH Expert uses proportional dosing technology to maintain the pH in your swimming pool at a set point.
The Zodiac pH expert can be used in conjunction with either the Zodiac TRI or EI salt chlorination systems, meaning it can extend the life span of the chlorinator and reduce the maintenance of the cell.
The dosing time is automatically adjusted depending on the difference between the pH of your swimming pool and the pH set point.
Range is 0 - 14 pH with an accuracy of +/- 0.1
All installation fittings are included, with the exception of the chemical holding tanks.
Delivery lead time is around 2-3 working days from order