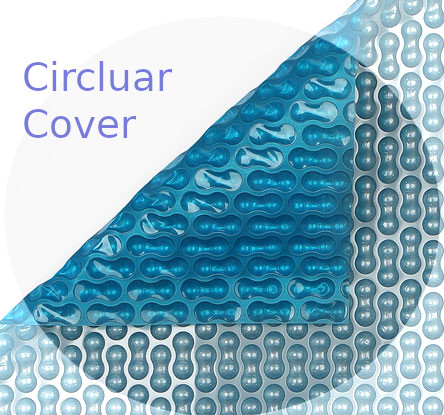 Solar cover for circular above ground pools.
This solar cover is made from the highest quality 400 micron blue/silver geobubble material.
Keeps debris out of the pool water Keeps heat in the pool water
Warms the water on sunny days.
12 ft Can easily be cut down to suit a 10 ft size pool.
| Pool Size | RRP | PoolStore Price |
| --- | --- | --- |
| 12ft round | £167.00 | £98.00 incl VAT & Delivery |
| 15ft round | £262.00 | £130.00 incl VAT & Delivery |
| 16ft round | £299.00 | £146.00 incl VAT & Delivery |
| 18ft round | £392.00 | £176.00 incl VAT & Delivery |
| 24ft round | £599.00 | £328.00 incl VAT & Delivery |