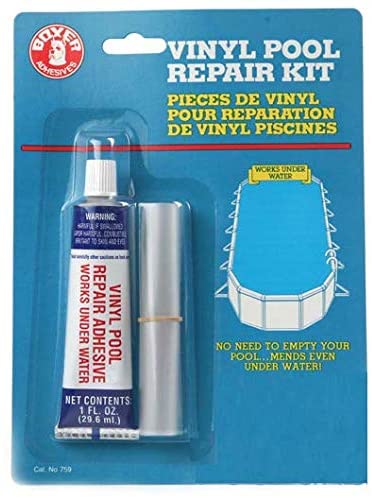 Repair Kit for vinyl pool liners and inflatables.
The repair kit consists of 1oz Tube of Vinyl Adhesive and a clear vinyl patch is 3 5/8 inches x 12 inches
Can be applied under water or standard dry repairs.
For best results it is recommended to cut the patch bigger than the damaged area and to cut curves into the corners of the patch.
RRP £11.00