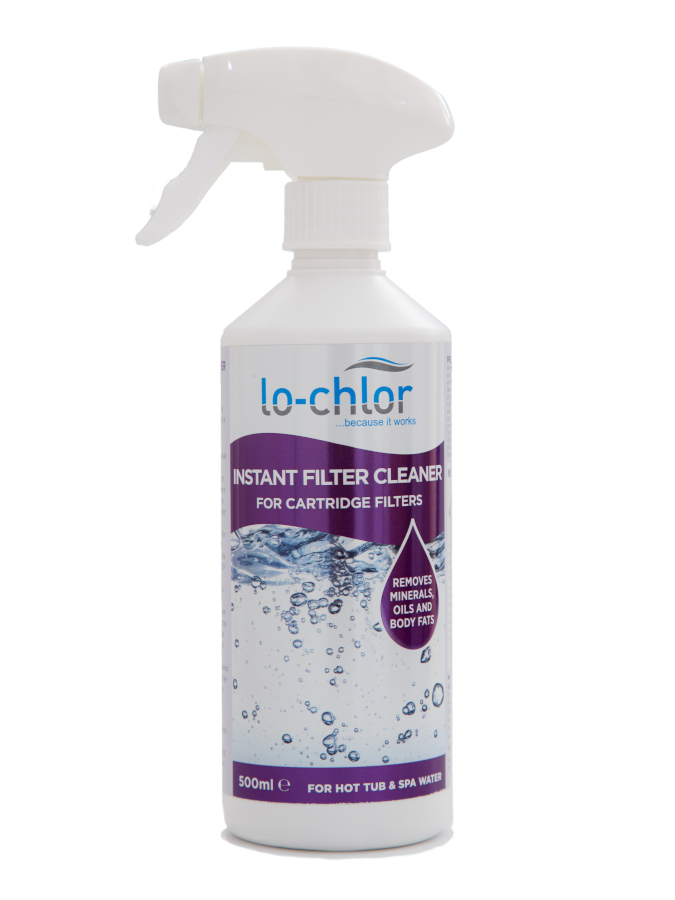 Lo-Chlor Instant Filter Cleaner 500ml
Specifically designed for cleaning paper cartridge filters.
Removes debris, oils, body fats, and dirt.
No soaking the filters in water, just spray it on to the filter, leave it for 15 minutes and wash it off.
Instant filter cleaning means much reduced down time for your spa.