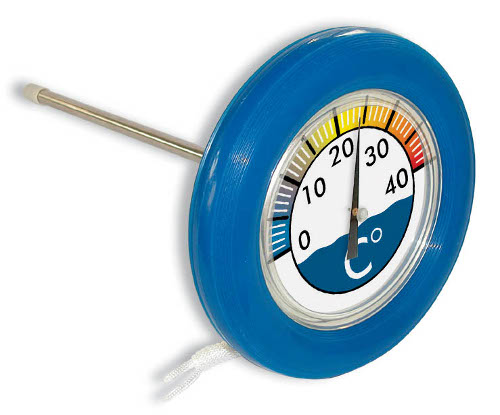 Floating Analogue Thermometer.
Large 7 inch ( 177mm) face
Clear dial reads in degrees celcius
Probe extends 12in (300mm) in to the water
Tested against a £100 thermal datalogger with guaranteed accuracy of 0.1C this thermometer gave the exact same readings.
Comes with a tether and clip to stop it floating away.
Retail Price £20.00