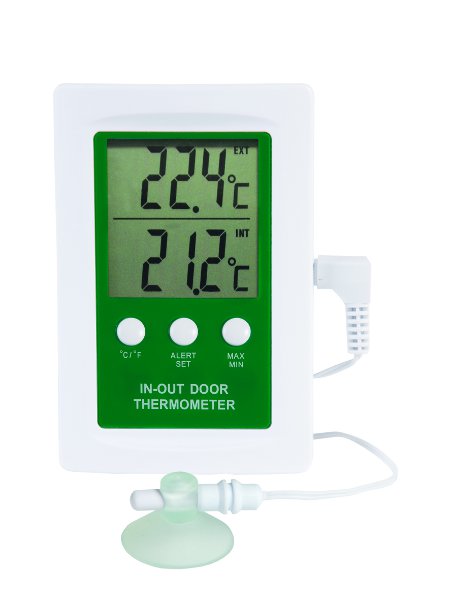 Measures water temperature and air temperature all in one compact unit.
Air temperature is measured by the unit.
Probe attached to 3m long cable goes in pool water.
All readings displayed on digital display.
Centigrade or Fahrenheit Maximum and minimum levels recorded, press button to display or reset.
Can be used in the home to measure indoor and outdoor temperatures too.
Retail Price £22.00