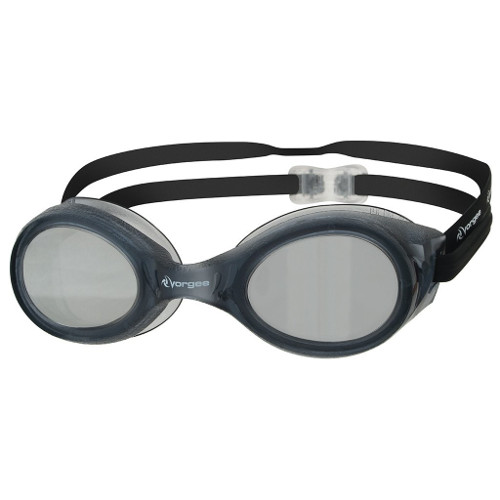 Vorgee Voyager Swimming Goggles.
PoolStore are pleased to introduce in to the UK the Vorgee Voyager range of swimming goggles.
Made in Australia these are the best goggles we have come across in 19 years of searching.
Soft and comfortable to wear and best of all they are easy to adjust. Most goggles require you to fiddle around with a buckle near the lens, these ones just need  one pull on the straps at the back of your head. So easy.
The junior version are adjusted by pulling the strap near your eyes. Just as simple as the adult version.
The frame is made of soft silicone - no hard bar to dig in to your nose.
The lenses are flat for zero distortion, have an anti-fog coating and are shatter resistant.
These goggles are great for just splashing around in your own pool or for serious lane swimmers, even competition swimmers.
Available in Adult and Junior sizes and with two colour choice in each range.