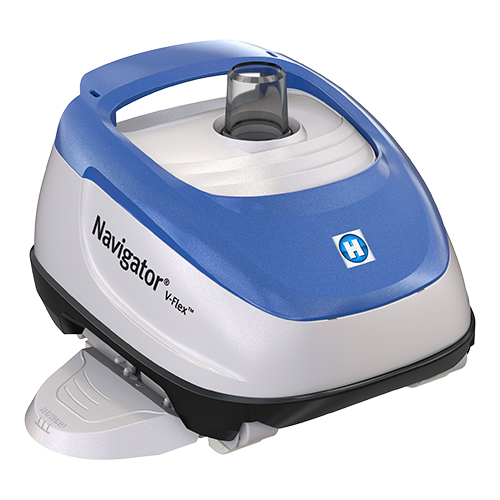 The New Hayward Navigator V Flex automatic pool cleaner Is equipped with the latest technologies.
The smartest suction cleaner you can get. The V Flex patented moving vane turbine technology that optimises pool cleaning to capture large debris.
Additional side port intakes pick up debris in a single pass. The Unique SmartDrive spiral motion ensures that every inch of the pool floor is cleaned.
Made for Concrete and Liner pools, with quiet and trouble free operation. Easy to install, so no tools are required.
Accessories Included: 12 x hoses, Vac Lock, Vacuum gauge and control valve.
Comes with a 2 year warranty