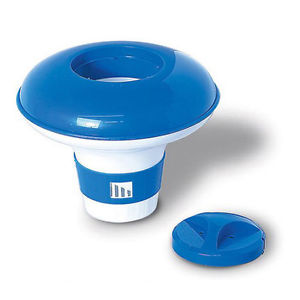 Floating Chemical Dispenser.
Simply put either chlorine or bromine mini-tabs in it and let it float in your pool or spa.
Adjustable band to regulate the through flow.
Available in 5 inch and 7 inch diameter versions
5 Inch version is ideal for spas and small above ground pools.
7 inch version is ideal for larger above ground pools.