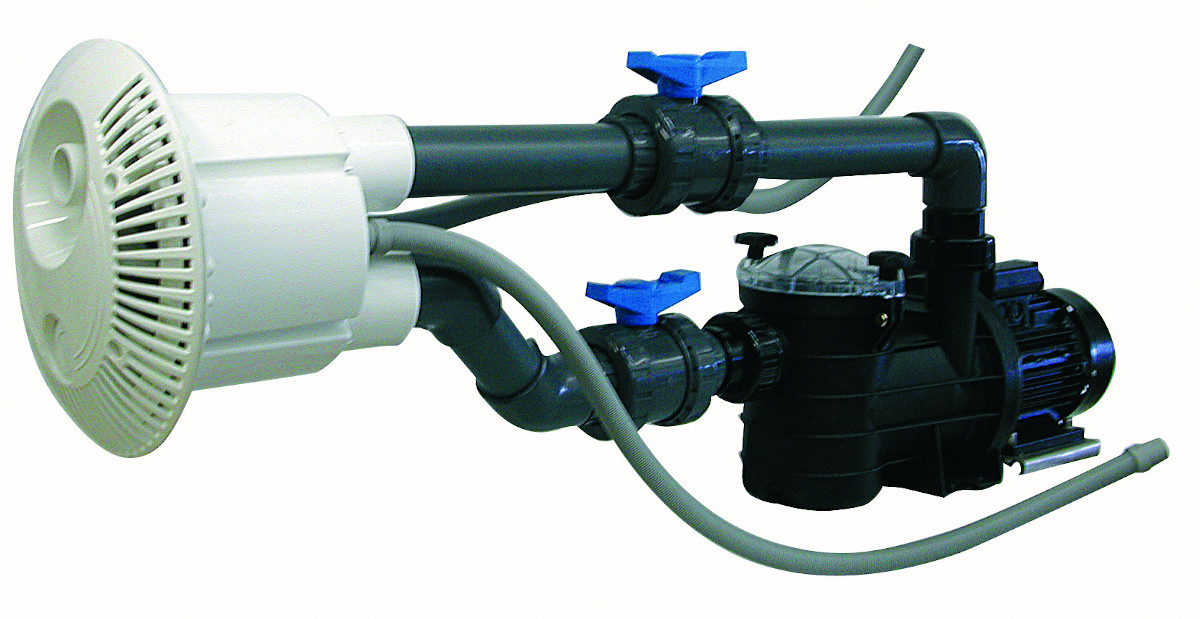 The Certikin Swimfit Counter Current Unit for Liner, Concrete and Prefabricated Swimming Pools.
Also known as a Swim Jet the Certikin Swimfit Counter Current unit has been especially designed for small private pools, allowing you to swim as far as you like for as long as you like.
This Counter Current system is equipped with a 3HP pump to create a counter-stream of water which allows you to swim on the spot.  The adjustable current means that swimmers of all levels can enjoy swimming at their own pace and for as long as they like. The directional inlet jet allows a 15 degree inclination in any direction allowing you to create a counter stream of water most suited to your swimming style. This inlet jet also features an adjustable air/water mixer which creates a relaxing bubble massage effect.
What Components are Required?
For a new installation you require 1 each from the 3 options below:
| Faceplate and Housing Kit - Includes: Faceplate and housing assembly with nozzle and on/off button | Poolstore Price |
| --- | --- |
| For Concrete Pools | £650.00 |
| For Liner Pools | £675.00 |
| For Prefabricated Pools | £655.00 |
| - | - |
| Pump Kit - Includes: Pump (Max flow 40m3/h) 2 x elbows and 2 x ball valves (pipe not included) | - |
| Single Phase 3HP Pump   | £975.00 |
| Three Phase 3HP Pump   | £1,065.00 |
| - | - |
| Control Box  | - |
| Electrical Control Box Single Phase | £350.00 |
| Electrical Control Box Three Phase | £350.00 |
The Housing should be installed during the swimming pool construction stage and therefore can be purchased if you wish on its own allowing you to purchase the remaining items later on when the pool construction is more advanced. The pump should be installed as close as possible to the pool for maximum performance (within IEE regulations).