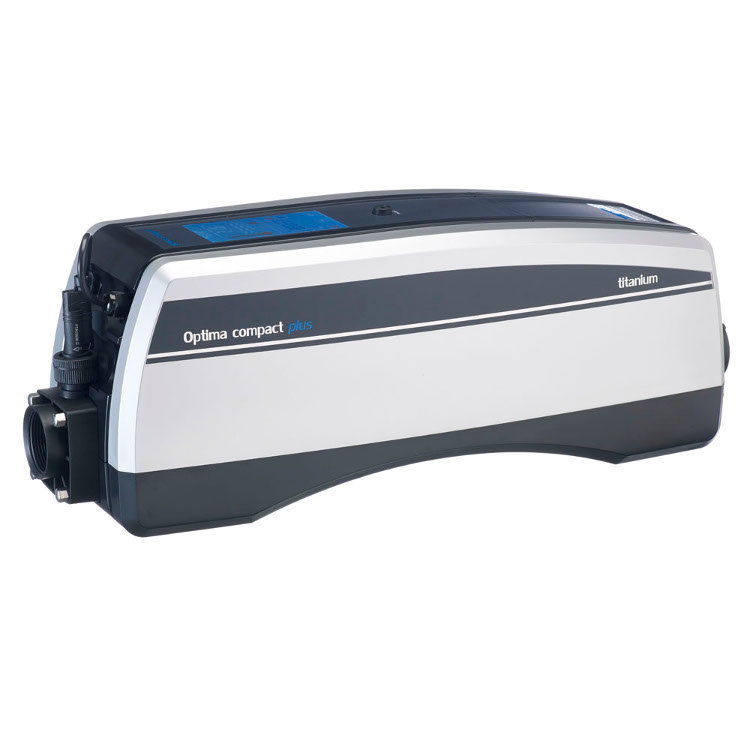 The British made Elecro range of Optima Compact Heaters with digital touch screen are designed for In-ground, Above ground and Splasher pools.
Floor or wall mountable (bracket supplied)
This range of heaters can be easily operated using the digital touch screen with its "Set and Forget" display and the stay-clean corrosion resistant vortex inducing titanium heating elements make these units very robust and durable.
The digital thermostat is accurate to 0.5C and is ready for integration to your Building Management System (BMS).
Features of the Optima Compact:
Floor or wall mountable (bracket supplied)
Time clock operation
No servicing required
100% operational efficiency throughout product life
Silent operation
Exceeds all known Global Standards for safety and reliability
Water connections = 1.5" BSP supplied with 1.5" - 50mm ABS unions
Safety thermal cut out at 55C (manual reset)
Maximum flow = 17m3/hr
Product dimensions = 592mm long x 200mm wide x 219mm high
3 year manufacturers warranty
| Model | Amperage | Min Flow | Retail Price | PoolStore Price |
| --- | --- | --- | --- | --- |
| Single Phase | - | - | - | - |
| 3kW, 1ph Elecro Optima Compact | 13 Amp | 1m3/hr | £999.00 | £715.00 |
| 6kW, 1ph Elecro Optima Compact | 27 Amp | 1m3/hr | £1,040.00 | £745.00 |
| 9kW, 1ph Elecro Optima Compact | 40 Amp | 4m3/hr | £1,092.00 | £775.00 |
| 12kW, 1ph Elecro Optima Compact | 52 Amp | 4m3/hr | £1,113.00 | £795.00 |
| Three Phase | - | - | - | - |
| 9 kW, 3ph Elecro Optima Compact | 13 Amp | 4m3/hr | £1,267.00 | £860.00 |
| 12 kW, 3ph Elecro Optima Compact | 17 Amp  | 4m3/hr | £1,291.00 | £880.00 |
| 15 kW, 3ph Elecro Optima Compact | 21 Amp | 4m3/hr | £1,315.00 | £890.00 |
| 18 kW, 3ph Elecro Optima Compact | 25 Amp | 4m3/hr | £1,388.00 | £1,040.00 |
| 24 kW, 3ph Elecro Optima Compact | 34 Amp | 4m3/hr | £1,429.00 | £1,170.00 |
Delivery lead time on this product is around 2-3 working days from order