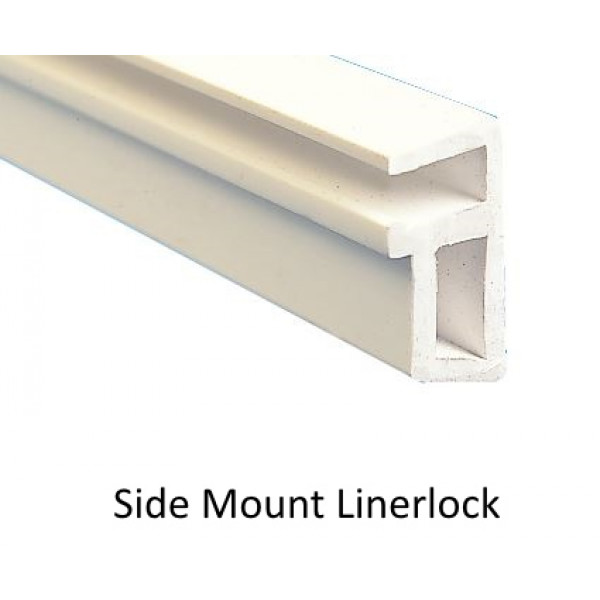 Poolstore UK's high impact PVC sidemount linerlock comes in 1.50 metre (5ft) lengths and is compatible with most swimming pool beaded liners.
Installation:
The diagram below shows the Side Mount linerlock where it needs to be installed at the top of the pool wall.
Fixings for side Mount linerlock should be between 20cm x 30cm apart.
The liner beading is the hooked into the linerlock and then it is secured by liner wedge as shown in the photo below.