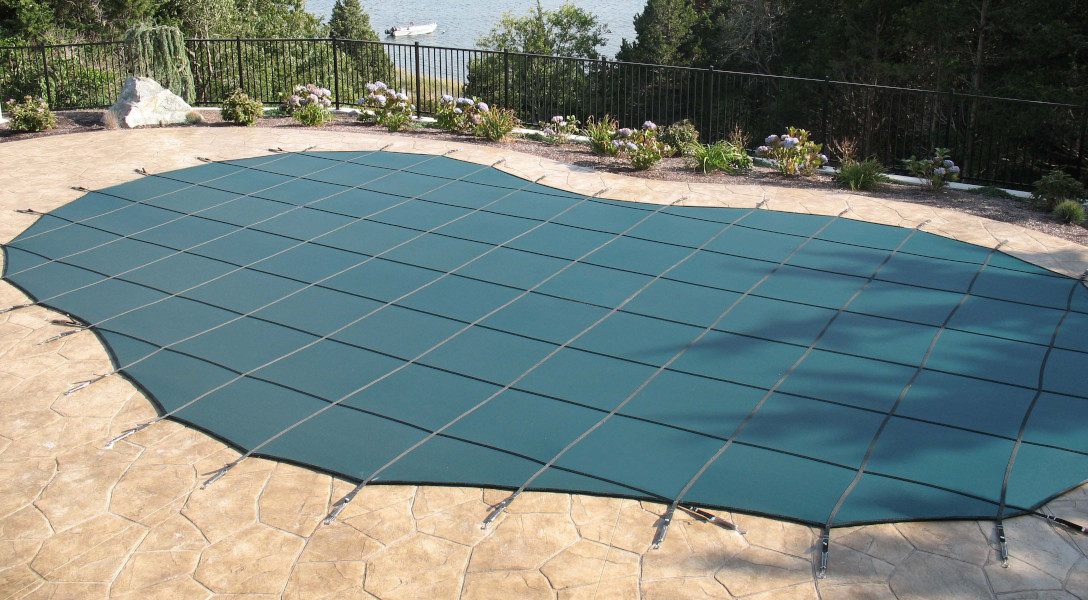 From this page you can purchase our standard sized Superweb swimming pool winter debris covers. If your cover is not one of our standard sizes then you can calculate the cost on our this paragraph contains link and see details of how to order.
The Superweb (sometimes called a criss cross) Cover is the top of the range winter debris cover.
The Superweb is made from high quality, woven,UV stabilised polyethylene fabric. The webbing of the straps is one continuous piece that is sewn to the body of the cover and continues across to form the fixing on the opposite side. Thus the straps criss-cross the cover like a web.
The cover comes with a 5 year warranty.
| Pool Size | Cover Size | RRP | PoolStore Price |
| --- | --- | --- | --- |
| 10ft x 20ft | 12ft x 22ft | £723.00 | £445.00 |
| 12ft x 24ft | 14ft x 26ft | £1,088.00 | £606.00 |
| 14ft x 28ft | 16ft x 30ft | £1,464.00 | £794.00 |
| 15ft x 30ft | 17ft x 32ft | £1,584.00 | £898.00 |
| 16ft x 32ft | 18ft x 34ft | £1,782.00 | £1,008.00  |
| 20ft x 40ft | 22ft x 42ft | £2,694.00 | £1,512.00  |