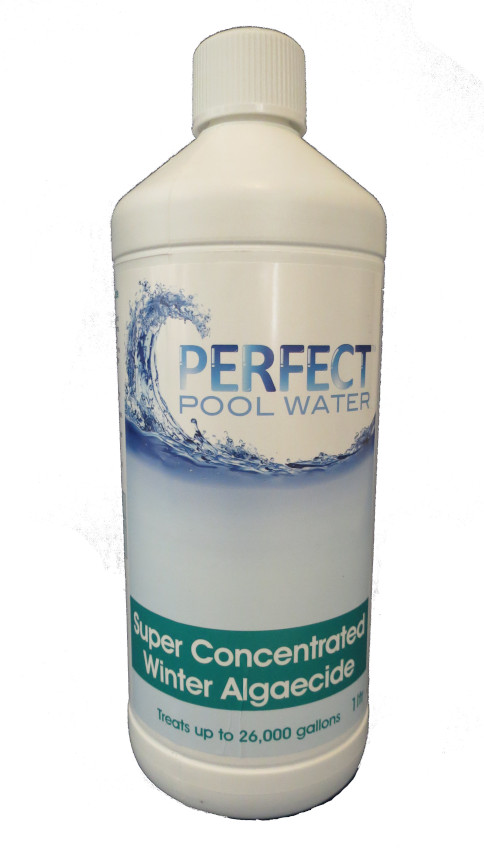 Perfect's Super Concentrated Winter Algicide.
A specially formulated algicide to protect your pool from algea all winter long.
This is a super concentrate in a 1 litre container. Light and convenient for handling, this is our biggest dosing winter algicide by far all in one bottle.
One litre bottle will dose 100,000 litres (26,000 gallons) for 3 months or 50,000 litres (13,000 gallons) for 6 months.
A 16 x 32 ft pool is about 13,000 gallons so half the bottle in October and the other half in January will see you through to the spring.
Contains an organo-copper complex.
Pound cost dosage comparison: 10,000 gallon pool for 3 months - £9.60. (see our blog posting for explanation and comparisons)