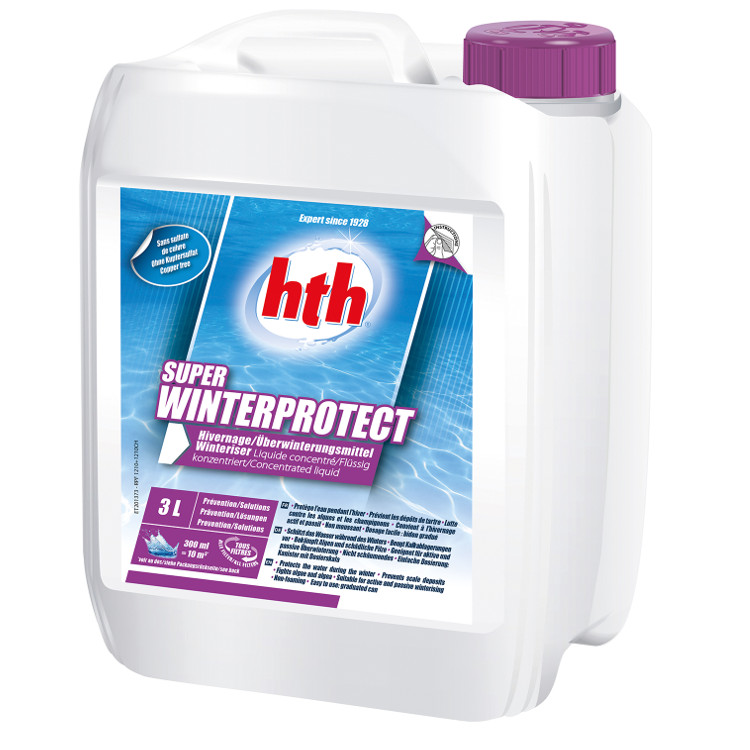 HTH Super Winter protect 3 litres, has taken over from the Fi-Clor winteriser.
A strong, concentrated winter algicide
Contains polymeric quaternary ammonium chloride, and etidronic acid
This is a copper free, polyquat algicide with a stain squesterant added.
Dose rate: 1 litre per 33m3 (7,258 gallons).
One 3 litre container is enough for 100m3 (22,000 gallons) this is about the volume of an 18ft x 38ft pool.
(see our blog posting for explanation and comparisons)