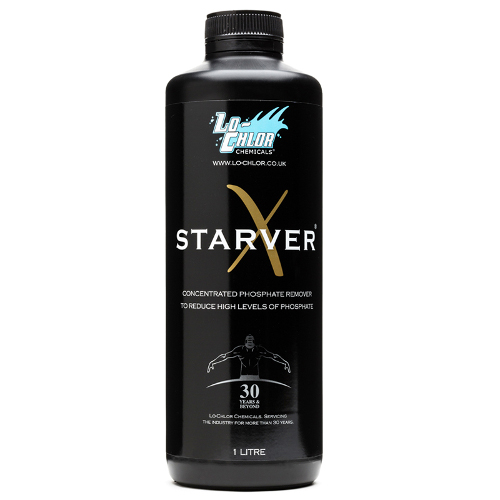 Lo Chlor Starver X is a safe and effective curative liquid solution designed for removing high levels of phosphates from swimming pools, fountains and ponds.
This product is ideal for pools that have a phosphate reading over 2ppm.
This highly concentrated formulation will see a 1 litre bottle of Starver X remove up to 6000 ppb (6ppm) of phosphate from a 50,000 litre (11,000 Gallon) pool.
Starver X is a great shock treatment for phosphate at the Spring open up and winterisation period prior to moving onto the Starver Phosphate Remover.