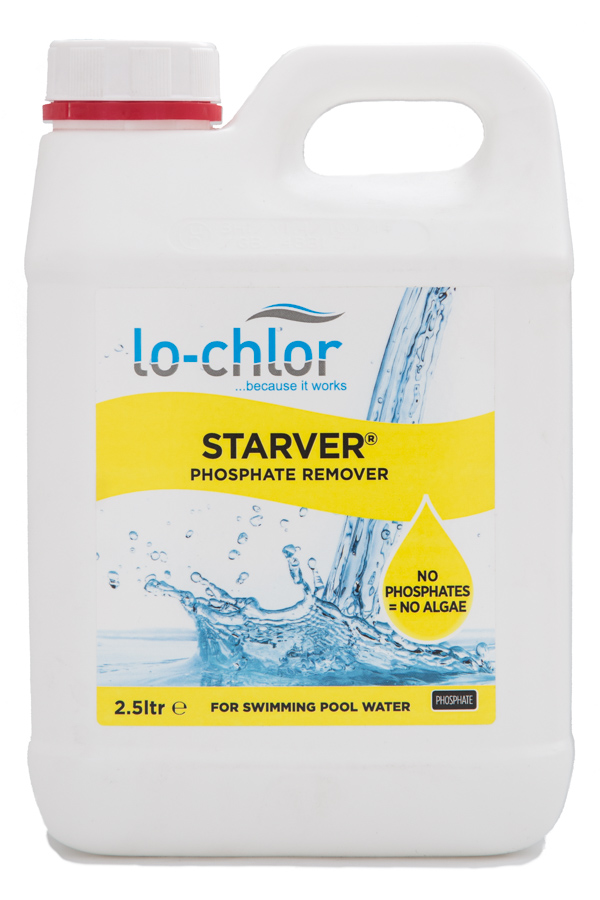 Lo-Chlor Starver
The new way to prevent algae from growing in your pool
There is more than one way to kill an algae. Conventional algicides disrupt the structure of the algae cell but Starver, as the name suggests, starves the algae to death. Phosphate is added to the water supply by the water companies, it stops lead from lead pipes from entering the water.
Dont put chemicals in your water - take them out!
In order to grow and multiply algae must have Phosphate in the water. Starver removes Phosphate from your pool water so when an algae spore lands in you pool it finds no food and simply dies.
Simple to use
A test kit can be purchased with each 2.5 litre container of Starver. Test your water to see how much is in there and add 500ml per 50m3 of Starver every two to threes days until it the level is below 0.2 ppm. Usually 2 or 3 doses is enough. Check every two weeks to keep the phosphate levels down.
What you get
1 x 2.5 litre container of Starver (should be enough for 1 season) - RRP £57.00 - Poolstore Price = £37.00 x Phosphate test kit  - RRP £15.00 - Poolstore Price = £12.00 or you can order just the Starver or the Test Kit on their own.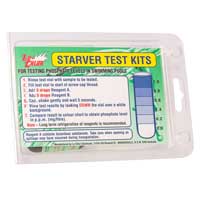 Starver Test Kit
There is more on our blog about Starver Phosphate Remover.