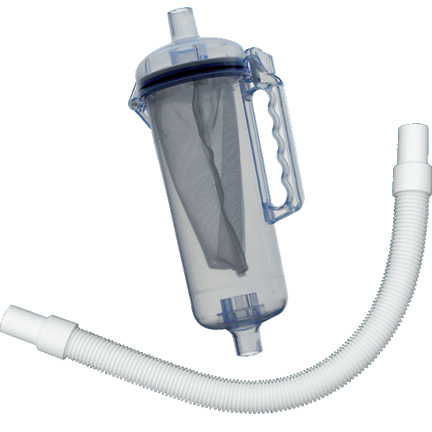 The Pentair Rainbow inline leaf trap is for use with automatic suction swimming pool cleaners. 
The fine grade mesh bag inside the leaf cannister collects leafs and debris to prevent them from going back to your pump basket or filter. The Leaf trap has a quick open lid for easy removal of the debris.
Comes complete with 3ft of 1.5" hose to connect direct to your skimmer or vacuum point, meaning you won't need to add any further vacuum hose to your pool cleaner.
RRP = £179.00