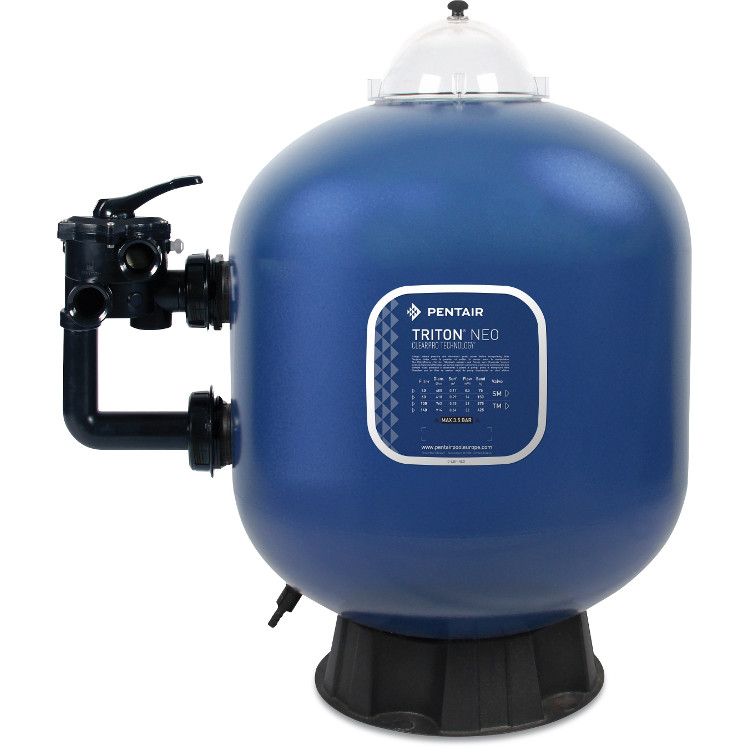 Triton Neo ClearPro Side Mount Sand Filter.
Available in three sizes, with or without sand.
Now with the new ClearPro technology.
Removes particles up to five times smaller than traditional sand filters.
The ClearPro secret is a proprietary, porous tube that water must pass through before re-entering the pool. It creates a final barrier to the very smallest particles that sand cannot trap, including the finest dust particles, algae and pollens.
Heavy-duty closure provides easy inspection, and features an easy-to-read pressure gauge with air relief valve
Swing-away diffuser allows instant access to sand and all internal parts
All internal parts are threaded for ease of service
Internal air bleed
Bulkhead connectors are threaded for easy installation and service
Combination sand and water drain makes servicing and winterizing fast and easy
Maximum Operating Pressure 50 psi
Delivery: Usually 2 to 4 working days.