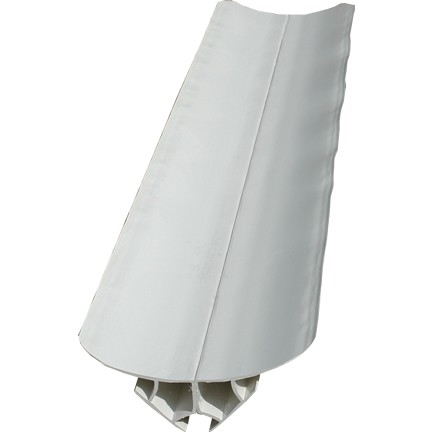 These preformed corner inserts are used to create 6 inch/150mm radius corners in swimming pools.
These corners create a better finish in liner pools as they allow the liner to sit more neatly in the corners.
With a sharp 90 degree corner the pool liner would stretch across the angle leaving a void behind it, leaving it vunerable to damage.
These corner inserts come in a pack of 4 x 1.5 metre lengths