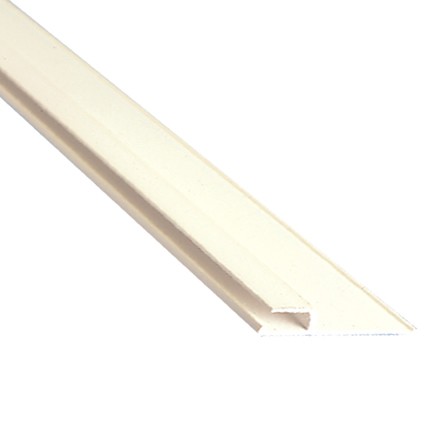 Poolstore UK's high impact PVC wideback linerlock comes in 1.50 metre (5ft) lengths and is compatible with most swimming pool beaded liners.
Installation:
The diagram below shows the wideback linerlock where it needs to be installed on top of the pool wall.
The Yellow indicates where the sand/ cement bed is for the coping stones to be laid on. 
Always ensure the linerlock is fully supported where applicable and not compressed by coping stones.
Fixings for wideback linerlock should be between 20cm x 30cm apart.
The liner beading is the hooked into the linerlock and then it is secured by liner wedge which is indicated on the diagram in Red.