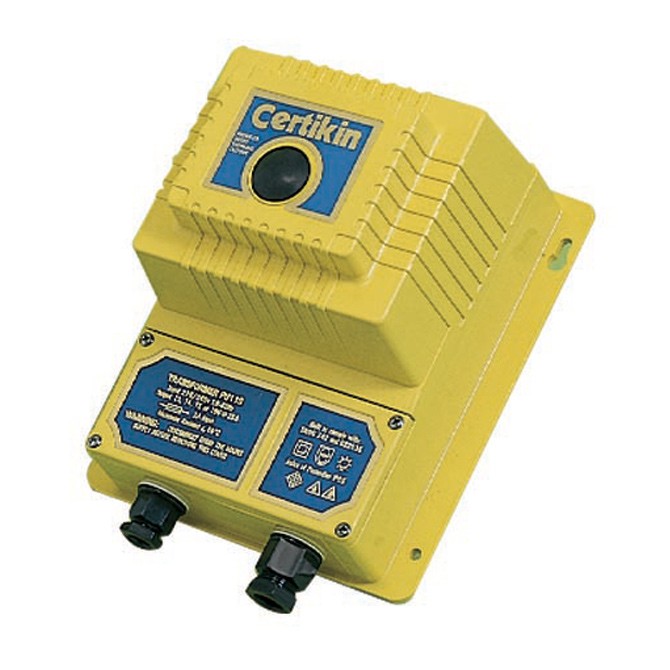 The Certikin PU11S transformer for swimming pool underwater lights.
The PU11S is 300W, 12v, IPU65, 400VA Rated
This transformer is suitable for any of the Certikin 300W underwater lights and one transformer should be used for each 300W light. You can also use these transformers with LED lights, but as the LED lights have a lower power rating you can use more than one light per transformer up to a combined total of 300W. Up to 12 white LED lights and 10 Sylvannia LED lights.
 The current lead time is around 2 weeks from an order
RRP = £451.00