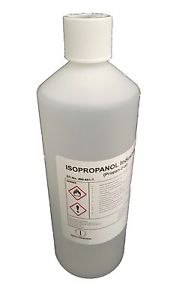 500ml of Isopropyl Alcohol
Used for cleaning a vinyl liner in preparation for the Borderlines stick on tileband.
500ml should be enough for a medium sized (up to 15ft x 30ft) pool.
Probably the least glamorous product we sell but it is a teriffic solvent cleaner with many uses besides cleaning a pool liner.