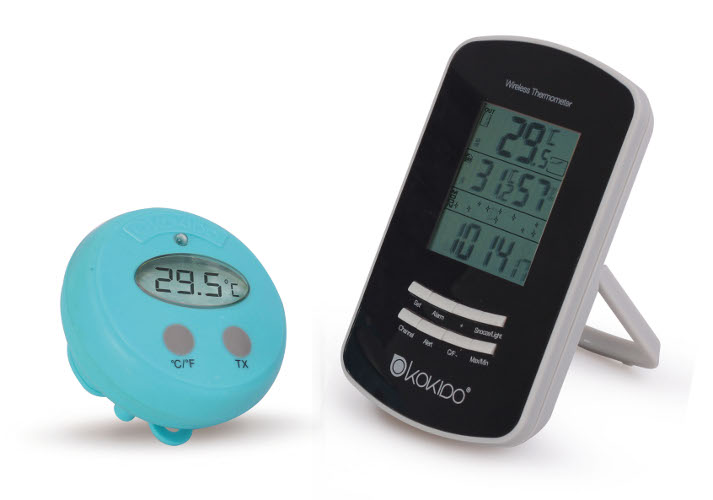 Digital Wireless Swimming Pool Thermometer
Monitor your pool temperature from inside your house.
Put the floating themometer in your pool. You can see the temperature of the pool on the large digital display on the floating unit.
The floating unit beams a signal back to the base station in the house so you can see what the temperature is from inside.
The base station also tells you the time and the temperature and humidity of your room. It even tells you the moon phases!
You can set two alerts on the base station to warn you if the pool has reached a your chosen maximum or minimum temperature.
An arrow shows you if the pool is getting warmer or cooler.