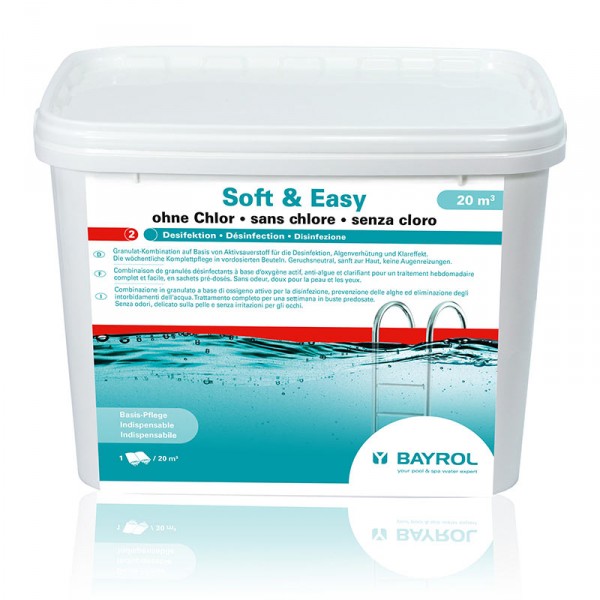 Bayrol Soft and Easy. Now in a new pack with child safe lid. Active Oxygen in granular form. 4.48kg pack - 16 pairs of 280g sachets.
Application couldn't be easier. Just add the contents of both sachets in to your pool.
One pair of sachets for every 20m3 (4,400 gallons) per week. Typical 15 x 30ft pool needs three sachet pairs per week.
This is a Persulphate, No-Chlorine system.
There is a full article on Non Chlorine Alternatives in our help section.this paragraph contains link to see it.
RRP £72.00