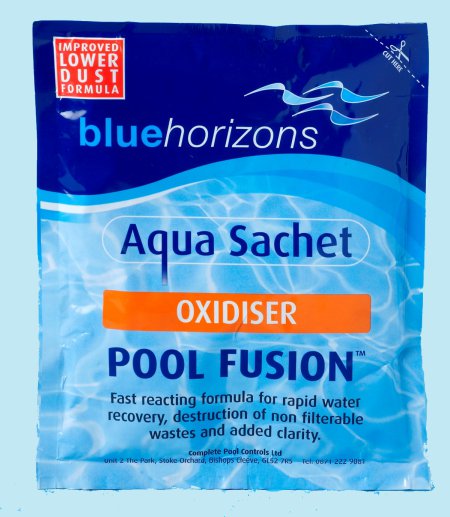 Pool Fusion from Blue Horizons available in a NEW 175g sachet.
This product replaces Burn Out Lite which is no longer manufactured.
A non chlorine shock dose in an easy to use sachet.
Perfect for breaking down bather waste and other non filterable impurities, whilst a built-in clarifier helps to achieve sparkling water.
Just scatter the granules on your water and its safe to swim in an hour.
Use one 175g sachet per 23m3 (5,000 gallons)(Box quantity = 20 x 175g sachets @ £100.00 )
Contains Troclosene Sodium and Disodium Persulphate.
Retail Price per 175g Sachet = £6.70