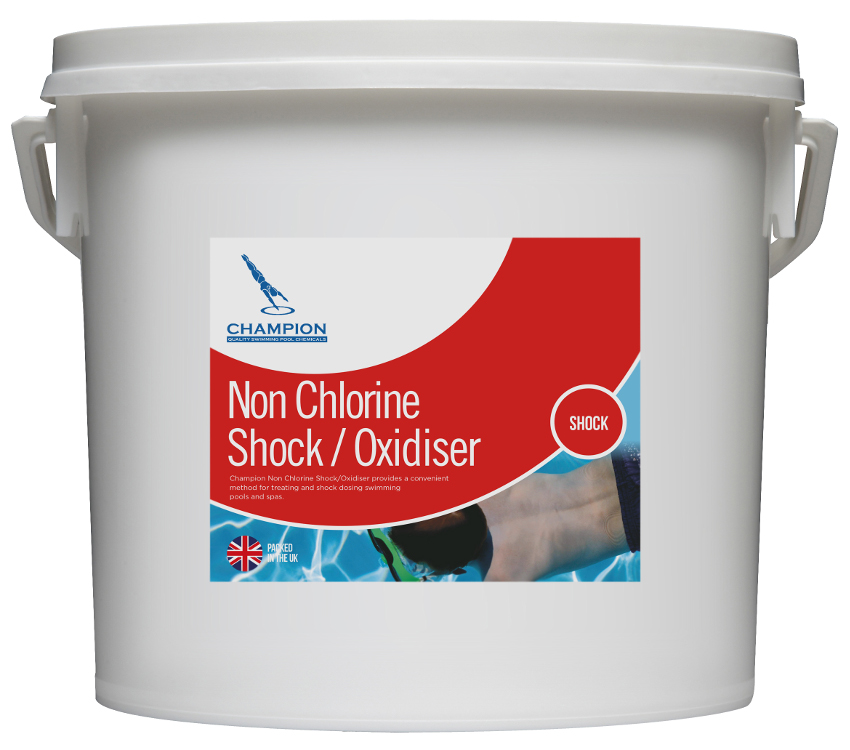 5kg Chlorine Free Shock Granules also known as Non Chlorine Shock.
Use this to shock your pool without raising the chlorine level. Works at high temperatures and high pH values.
Now you can shock your pool and swim in straight after.
Dosage (for shocking) 750g per 50 cubic metres(30oz per 11,000 gallons).
Contains Pentapotassium -Bis(peroximonsulphate) Bis(sulphate)
There is a full article on Non Chlorine Alternatives in our help section.this paragraph contains link to see it
RRP £64.00