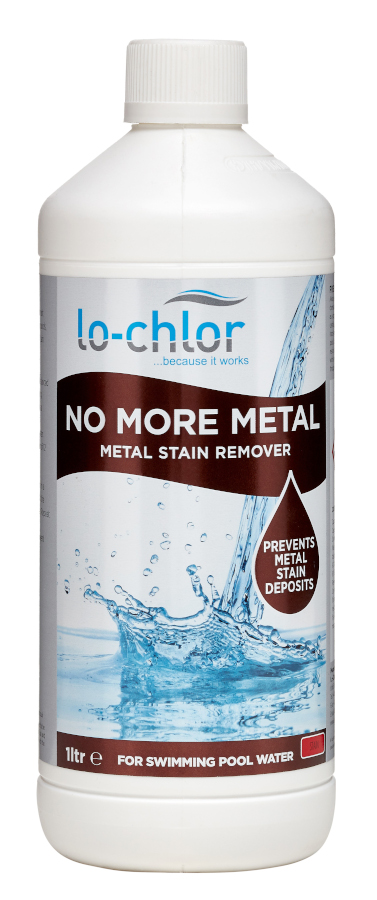 Lo-Chlor No More Metal stain remover. 1 litre Pack
The second stage of a two stage stain removal system for swimming pools. Also used to prevent stains from re-forming
This product is formulated to remove metals from your pool water.
Dosage: 1litre to 50,000 litres (11,000 gallons) of pool water.
When removing stains from the walls or floor this product should be used in conjunction with Multi Stain Remover.
Use this product on its own to reduce the metals in solution in your water and prevent stains from forming.
This chemical also acts as a scale inhibitor and will cut down the calcium hardness of your pool and so reduce scale build up.