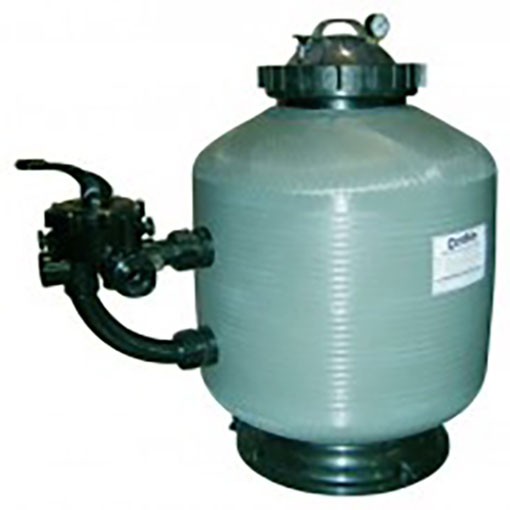 The Certikin range of Vision sand filters are bobbin wound produced using the latest in fibreglass winding technology, making these products very strong and durable. This is also backed up with the manufacturers 10 year full tank warranty on all residential installations.
The unique patented 10" lid makes for ease of maintenance and the clear top dome on side mount models allows for a clear view of filtration and backwashing during operation.
The Certikin Vision side mount sand filter also comes complete with multiport valve which has both 1.5" and 50mm quick connect unions for the 20" and 24" models whilst the 28" and 36" models come with 2" and 63mm quick connect unions.Other features include hydraulically balanced laterals to maximise water flow and filtration, as well as an automatic internal air bleed to expel any unwanted air in the tank.
The maximum working pressure of these filters is 2.5 BAR.
Please note that the Vision range of filters are NOT suitable for use with Baquacil
Delivery: Usually 2 to 4 working days