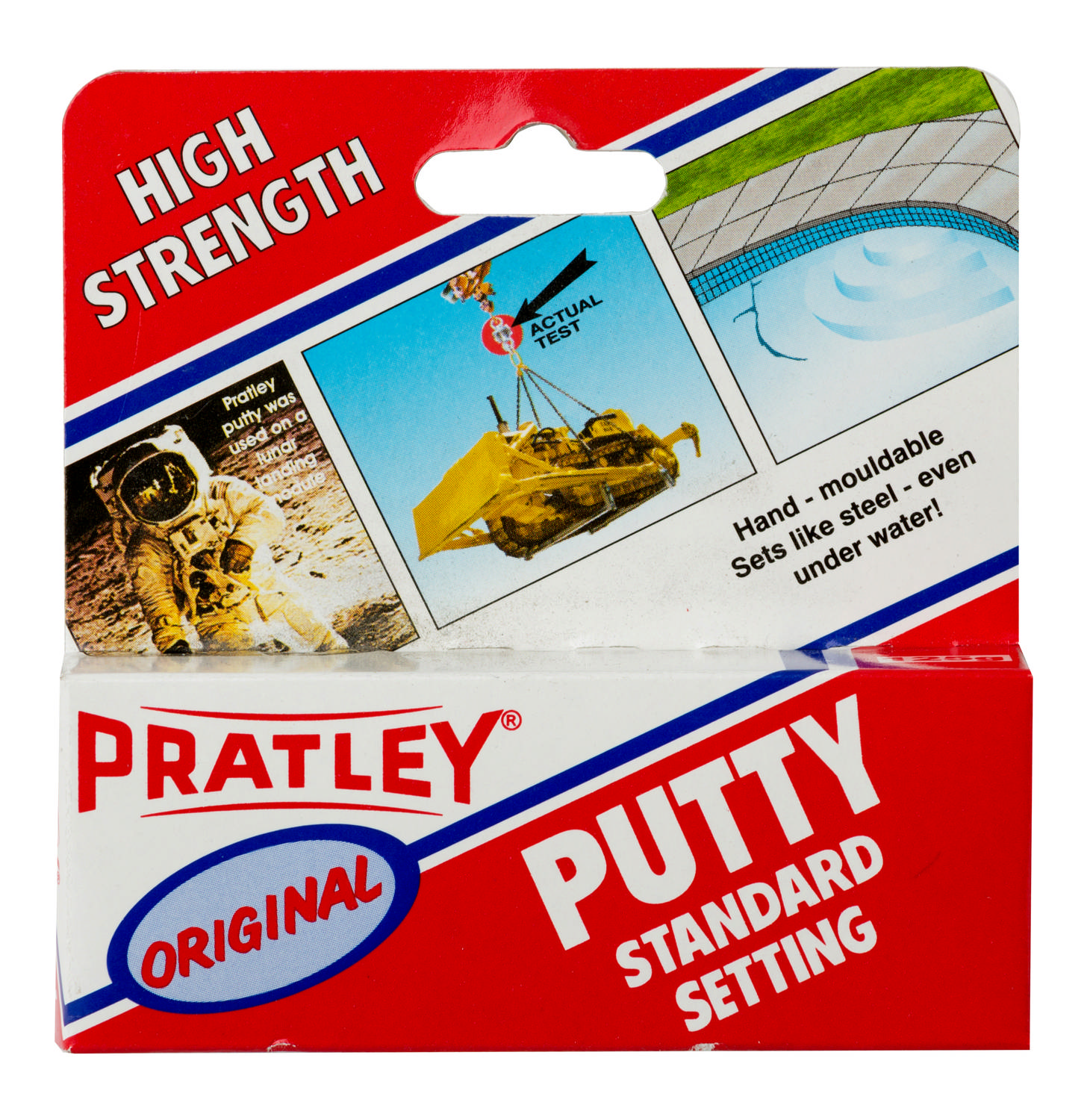 Pratley Putty 125g is a high strength, hand mouldable adhesive ideal for underwater use and can set very hard in under 6 hours depending on ambient temperatures.
This product offers huge benefits as well as boasting being the only South African product to go to the moon.
Some of these benefits include being chemical resistant, can be applied underwater, excellent adhesion to most surfaces whether wet or dry, resistant to shock, heat and vibrations, freshly mixed material can be easily moulded to almost any shape, whilst the cured material can be carved to most shapes easily enough.